Century Properties' the Resort Residences at Azure North officially opened its two towers and launched its 3rd tower on Saturday, Oct. 8.
The Bali and Monaco towers have a total of 1,606 units spread out over each of the two towers' 29 floors. Each tower has a total of 804 units each. On the other hand, its third 27-storey Barbados Tower, which is set to be completed in December 2025, will add another 820 units.
Azure North, an 8-hectare mid-rise development, is just an hour and a half drive from Metro Manila and some minutes away from other key Pampanga commercial and residential areas such as Clark, Subic, and more. Its location is right where the North Luzon Expressway and J. Abad Santos Avenue intersect.
Azure North is the 1st real estate in Pampanga that offers a man-made beach pool where residents can enjoy a tropical oasis-like summer vacation. The beach inspired pool draws inspiration from the Azure Urban Resort Residences in Parañaque City.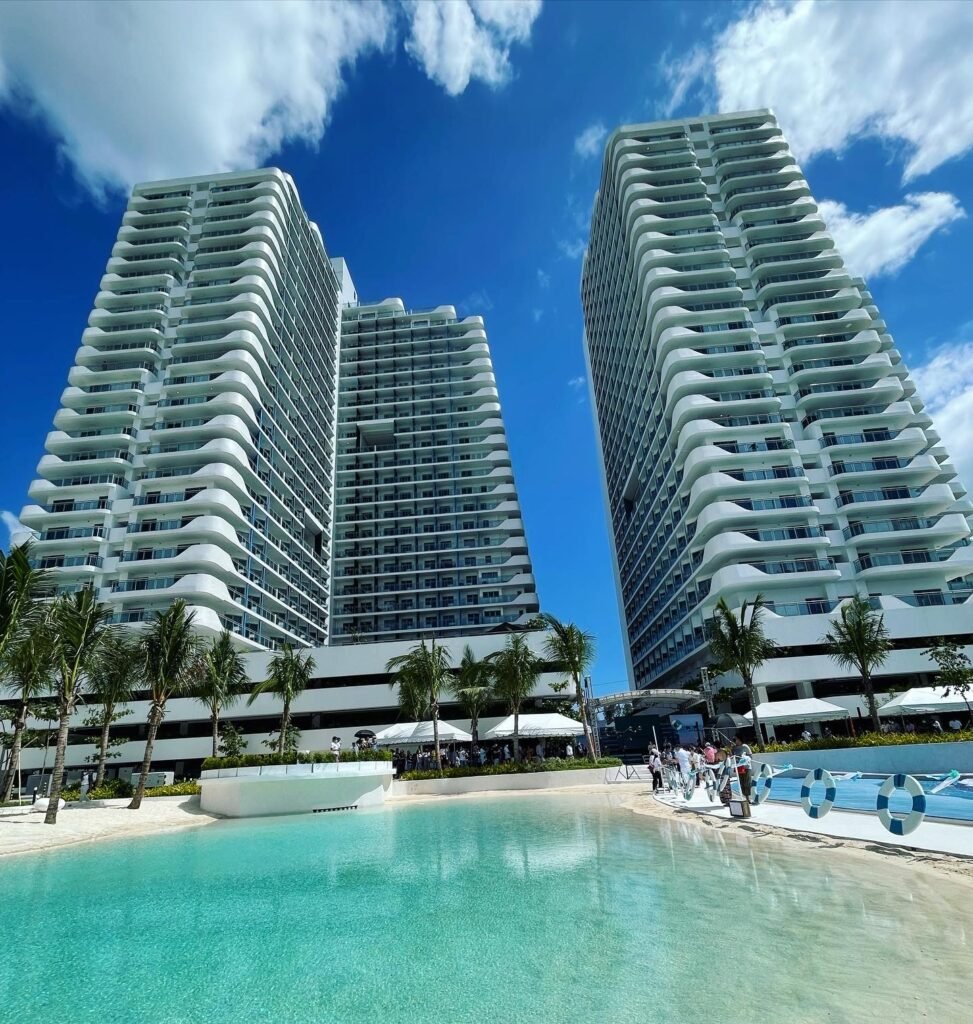 The sparkling white sand that surrounds the wave pool brings the beachside experience right outside the residents' doors. In addition to the wave pool, the completion of the first phase of the amenity also includes the clubhouse. With a roof deck, bar, and fully equipped gym, the clubhouse is set as an area where residents can socialize and lounge and is appointed with furnishings that reflect the vibe of a tropical vacation destination.
According to Century Properties Group Inc. (CPGI) President and CEO Jose Marco R. Antonio, Azure North embodies Century Properties' vision for new generation real estate, which addresses the ever-evolving lifestyles of Filipinos.
He said Azure North is a well-rounded and holistic lifestyle fit for both work and relaxation. The amenities are curated for their optimum experience – from the white sand beach and wave pool which provide an authentic beachside experience, to the clubhouse which serves as a place to meet other residents and unwind while overlooking the lush surroundings.
With the rise of hybrid and work-from-home schemes, residents can feel at home while inside their units and feel like they're on a getaway once they step away from their condos.
Why Pampanga?
When asked why Pampanga, Antonio said Pampanga is highly accessible either through land travel or by air – Clark International Airport is just a few minutes away – so people can reach the province with relative ease. Also known as the Philippines' culinary capital, Pampanga is filled with rich cuisine and culture, attracting locals and tourists alike.
One of Central Luzon's largest and most populous cities, San Fernando is a bastion of arts and culture with its decades-long tradition of lantern-making, making the city as its Christmas Capital of the Philippines.
Antonio added BPOs and IT firms are slowly filling the city, providing jobs and new opportunities. It is also close to the Clark International Airport. For those who want an escape from the hustle and bustle of Metro Manila but still long to be in an urban setting, San Fernando is the perfect compromise.
With the government's push towards decentralization and decongestion of the overcrowded cities, Pampanga looks to be one of the emerging centers of economic activity.
"We want this project to be our contribution to Pampanga's real estate landscape and be another attraction for people to come to the province. As the government pushes for decentralization of economic growth, Century Properties hopes that Azure North serves as a catalyst for people to start moving up North which in turn will help the government achieve their goal as well," Antonio said.
Central Luzon itself, he furthered, is proving to be a new growth center, eyed by the Department of Trade and Industry as a new logistics hub due to its proximity to many upcoming and under-construction infrastructure works. The construction of various facilities such as the Central Luzon Link Expressway, the Manila-Clark Railway, and Skyway 3 and the improvement of already existing facilities such as the Clark International Airport are breathing fresh air into the province.
These projects bring with them an easier commute for the workers and residents while also making the transport of goods quicker. With all the progress that is happening in the city, The Resort Residences at Azure North has become an ideal residential destination.
Article seen on Pampanga News Now